Liebster Blog Award
Recently I was given the Liebster Blog Award by Christi over at
Mackey's Moments...
She has an awesome blog, so check her out! :)
A little note about the Award...
The Liebster Blog Award is given to up and coming bloggers who have less than 200 followers. Liebster is a German word meaning dear, sweet, kind, nice, good, beloved, lovely, kindly, pleasant, valued, cute, endearing, and welcome.
To keep this award going, pass the award along to 5 other new deserving bloggers who have less than 200 followers.
The rules for the Liebster Blog Award are:
1. Thank the giver and link back to the blogger who gave it to you.
2. Reveal your top 5 picks and let them know by leaving a comment on their blog
3. Copy and paste the award on your blog.
4. Have faith that your followers will spread the love, too!
Top 5 Picks:
Nicole over at
a florida girl and her soldier
.
Ashley over at
Be Bright and Jovial
Paula (P) over at
Life;s Little Lessons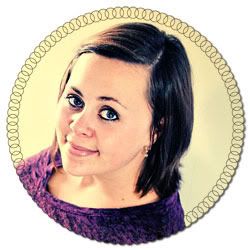 Kaylee over at
Max & Kaylee
Kristina over at
Pretty Rambles